Board of Directors
A VESTED INTEREST IN OUR COMMUNITY
Founded in 1981 as an independent 501(c)(3) not-for-profit organization, the Community Foundation for Brevard's mission is to encourage, support and facilitate philanthropy in Brevard County. CFB supports initiatives, activities, programs and partnerships that enhance Brevard's quality of life. CFB also manages funds that benefit charities by protecting the investment, achieving growth and providing a perpetual source of income.
Its Board of Directors is comprised exclusively of local leaders who are fully invested in our community. They bring with them a wide range of skills and experience that offer the Community Foundation exemplary guidance and support. Our leadership reflects that with board members representing many different businesses, neighborhoods, backgrounds and interests – united in their commitment to making Brevard County a better place to live.
OFFICERS
Chair
Michael S. Cerow, CPA
Cerow & Company CPAs, PA

Vice Chair
Matthew Kucera, CRPC®
Merrill Lynch
Secretary
Amanda G. Smith, Esq.
GrayRobinson, P.A.
Treasurer
Juliana Kreul, CPA
RSM US LLP
Past Chair
Linda J. May
President
L. Mayco Inc.
DIRECTORS
Brian Fisher, CPA
Juliette Mondesir Adams
Human Resources, Rockwell Collins
Robert J. Naberhaus III, Esq.
Dean Mead
Kurt D. Panouses, Esq.
Panouses Law Group
Elizabeth O. Shorr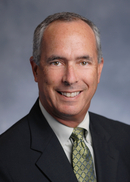 Bob Sukolsky, CLU
Northwestern Mutual
James F. Suplee
Artist
 

DIRECTORS EMERITUS
Dale Dettmer, Esq.
Krasny & Dettmer